Conference Programme
More details to follow. Please visit the conference website regularly and stay updated! Help Desk will be available during the working hours of the conference.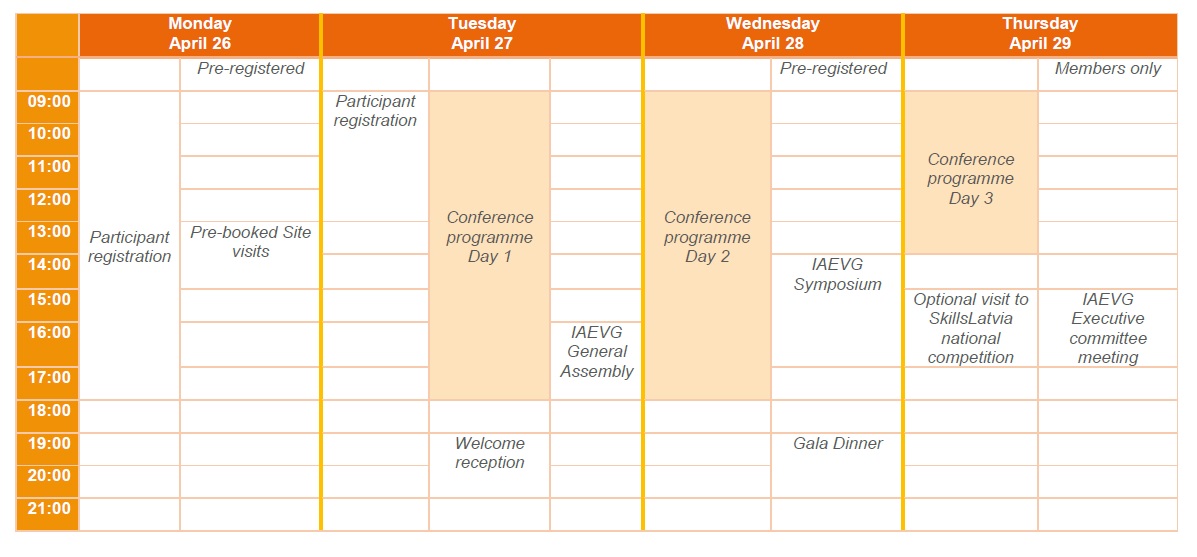 The organizers reserve the right to maintain a contingency plan for an abridged online conference in the event of a renewed state of emergency. Online in this context means a webinar only of pre-recorded keynotes. In the event of an online event, all other conference programme elements will be cancelled.
The final decision on the form of the conference – live as re-scheduled or online – will be made two months before the event, on February 26, 2021, based on the national and international regulations in force at the time. Should force majeure circumstances intervene after the cut-off date for the decision, the conference may either proceed online or be cancelled. However, in any case, the conference proceedings will be published electronically and provided to all the participants who paid their fees.